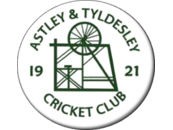 Astley & Tyldesley Cricket Club
Welcome to Gin Pit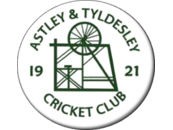 Welcome to Gin Pit, home of Astley & Tyldesley
At A&T we pride ourselves on being a friendly, progressive cricket club with 3 senior teams and 5 junior teams.
Our 1st XI, 2nd XI & 3rd XI are founding members of the Greater Manchester Cricket League, whilst out T20 team "The Gin Pit Gladiators" play in the Wigan T20 league & the GMCL T20 competitions.
We are also dedicated to improving our facilities as funding allows, and have taken significant steps over the last few years to progressively raise the standard of all aspects of our club. If you haven't been down to Gin Pit recently you will be pleasantly surprised.
The excellence of our junior development and commitment to the highest of standards are recognised by the award of CLUBMARK by the ECB. We are also a Focus Club with Lancashire Cricket Board. We continue to invest in quality coaches at both senior and junior level to develop the playing standards of all our cricketers. Our current coaching strength is:
Junior Head Coach: Paul Turner UKCC Level 3 +
1 x UKCC level 3
6 x UKCC level 2
2 x UKCC level 1
Senior Teams
Training during the summer is on Tues & Thurs evenings starting at 6:15pm whilst winter nets are at Bolton College
Club membership is by monthly Standing Order for a full 12 month period
New Members
If you are interested in joining our progressive and friendly club we are always on the lookout for quality and committed cricketers at all levels, then please contact us at the email addresses below
chrisbullock320@hotmail.co.uk jamescutt@hotmail.com sinicklin@googlemail.com Christine.Banks@dunlopheywood.com
Junior Gladiators
We offer cricket for juniors at U9 / U11 / U13 / U15 & U18s age groups competing in the Wigan Cricket Junior League. We are happy to take juniors from around 5 years of age either into our Junior Gladiators or through the ECB Allstars programme, we are pleased to announce we have currently signed over 80 children into our 2019 Allstars programme, To sign up to Allstars please follow the link allstarscricket.co.uk .
Training for the Junior Gladiators & Allstars takes place during the summer is on Friday evening starting at 6:30pm.
Our junior winter nets are at Atherton Community HS on Sunday mornings, please contact Paul Finch for details of dates for the indoor nets.
Junior Gladiator membership is by monthly Standing Order for a full 12 month period (£5 per month)
Outdoor training is free
If you are interested in joining our friendly club new junior players are always made very welcome.
For more information contact Paul Finch on 07887371168